←

Esthetic Spa
*Our prices or menu detail will be changed from Mar. 2021.
Please kindly note it in advance before using our hotel.
The hotel's esthetic spa has two private treatment rooms―one for individuals and one for couples-and provides body care treatments using a unique blend of oils amid the soft glow of sunshine from the surrounding forest. The esthetic spa room also offers reflexology and massage treatments as well as a pillow gallery where guests can select a pillow type that best suits their sleep style. Indulge yourself with a spa treatment as part of your relaxing forest getaway experience.

Opening Time: 15:00 - 24:00 【Last Entry: 23:00】
・For day-trip included lunch and spa package guest can use 12:00 - 19:00 【Last Entry: 18:30】 only reservation guest.
The mobile online payment systems are accepted in our Tsuruga Group Hotel.
All consumption bills in hotel can be charged it to your room number, then pay them by the mobile online payment systems at front desk when check out time.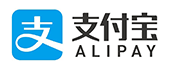 →
×CLOSE